Mehul Parikh, MD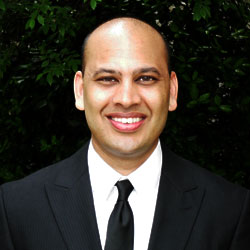 Dr. Mehul Parikh is a Lawrenceville native. He has presented at national scientific meetings and is published in multiple peer-reviewed journals including Gastroenterology, American Journal of Gastroenterology, Hospital Medicine Practice, Gastrointestinal Endoscopy, Hepatology, Journal of Viral Hepatitis, and Liver Transplantation. In addition to general gastroenterology, Dr. Parikh has a special interest in colon cancer screening, inflammatory bowel disease, and chronic liver disease.
Dr. Parikh's outside interests include sports and spending time with his family.
Dr. Parikh sees patients in our Lawrencville office.
Education
Undergraduate: Emory University, Atlanta, GA; 2004
Medical School: Medical College of Georgia, Augusta, GA; 2008
Internship: University of Baylor College of Medicine, Houston, TX; Internal Medicine; 2011
Residency: University of Baylor College of Medicine, Houston, TX; Internal Medicine; 2011
Fellowship: University of Baylor College of Medicine, Houston, TX; Transplant Hepatology; 2012
Fellowship: Emory University, Atlanta, GA; Gastroenterology; 2015
Board Certifications
American Board of Internal Medicine, Certified 2011
Board Certified - American Board of Internal Medicine/Gastroenterology Subspecialty, 2015
Honors
Emory University, Cum Laude
Professional Societies
Related Links
Online Services