Gastroenterology Specialists of Gwinnett, P.C.
is dedicated to the evaluation and treatment of digestive disorders. Our goal is to create a comfortable and pleasant experience for our patients. We believe that treating our patients with compassion and friendliness will help build strong and trustworthy patient-doctor relationships.
Our highly qualified staff manage digestive problems such as reflux, swallowing disorders, ulcer disease, diverticulitis, colitis, colon cancer screening, and liver disease to name a few. Contact our practice today to see how we can help you.
---
Northeast Endoscopy Center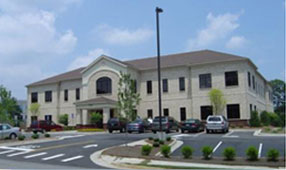 Many of our gastrointestinal endoscopic procedures are performed at our fully accredited ambulatory surgery center co-located with our Lawrenceville office.
Our goal is to provide our patients with excellent care in an efficient and economical manner while providing the personal attention found in an office-type environment.
---