Our Locations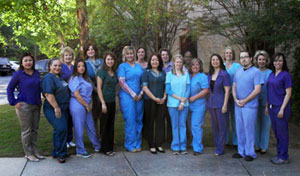 Gastroenerology Specialists of Gwinnett Staff
Gastroenterology Specialists of Gwinnett, PC, has three locations that serve our patients in Gwinnett County and surrounding areas. We have offices in Lawrenceville, Duluth, and Suwanee.
Our Lawrenceville location is co-located with our fully accredited ambulatory surgery center, Northeast Endoscopy Center, LLC.
For office hours, driving directions, map, and photos, choose an office location below.
721 Wellness Way
Suite 100
Lawrenceville, GA 30046
Phone: 770-995-7989
Phone: 770-995-3113
Fax: 770-277-2930
3855 Pleasant Hill Road
Suite 230
Duluth, GA 30096
Phone: 770-495-8300
Fax: 770-495-7646
1120 Peachtree Industrial Blvd.
Suite 209
Suwanee, GA 30024
Phone: 770-995-3113
Fax: 770-904-2601
Related Links
Online Services