W. Gordon Tanner, Jr., MD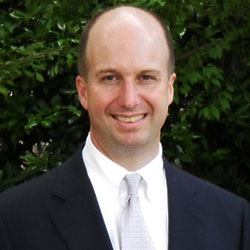 Dr. Gordon Tanner, a native of Lawrenceville, moved home to join Gastroenterology Specialists in 1999. He completed medical school, internal medicine training, and gastroenterology training at Vanderbilt University. Undergraduate work was completed at Davidson College where he graduated with an honors degree in history. He presently lives in Duluth where he is active in his community and church. He is a Foundation Board member at Georgia Gwinnett College.
Dr. Tanner and his wife are active members of Peachtree Presbyterian Church in Atlanta. His hobbies include golf, fly-fishing, bird-hunting, and American history.
Dr. Tanner sees patients in our Lawrencville office.
Education
Vanderbilt University School of Medicine, Nashville, Tennessee; M.D. August, 1989-May, 1993
Davidson College, Davidson, North Carolina; A.B. Major: History; August, 1985-May, 1989
Gastroenterology Fellowship Program, Vanderbilt University Medical Center
Nashville, Tennessee, July, 1996-June, 1999
Internal Medicine Residency Program, Vanderbilt University Medical Center
Nashville, Tennessee, July, 1993-June, 1996
Board Certifications
Diplomate, American Board of Internal Medicine
Certified in Internal Medicine: August, 1996, May 2006
Certified in Gastroenterology: August, 1999
Diplomate, National Board of Medical Examiners
Honors and Awards
Medical School: John Coniglio Award in Biochemistry, Vanderbilt Medical Center Ninth Annual Research Forum Award, Microbes and Defense Society
Undergraduate: Honors in History, Cum Laude, Kendrick K. Kelley Scholarship in Historical Studies
Professional Societies
Hospitals
Related Links
Online Services