Zack Z. Martin, MD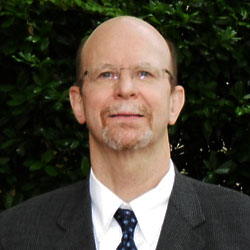 Dr. Zack Martin is a Lawrenceville, GA native and returned to Lawrenceville in 1987 to establish the gastroenterology practice which has subsequently grown to become Gastroenterology Specialists of Gwinnett. He is board certified and, as with his three partners, focuses specifically on the gastroenterology needs of his patients.
In his free time, Dr. Martin enjoys bicycling, skiing, and swimming.
Dr. Martin sees patients in our Lawrencville office.
Education
Undergraduate: Amherst College, Amherst Massachusetts
1972-1975; B.S., Chemistry (Summa Cum Laude)
Medical School: Emory University School of Medicine
Atlanta, Georgia, 1976-1980, M.D. (Magna Cum Laude)
Postgraduate Medical Training:
Internship: University of Washington Affiliated Hospitals, Internal Medicine, 1980-1981
Residency: University of Washington Affiliated Hospitals, Internal Medicine, 1981-1983
Post-Residency:
Employment: Seattle Veterans Administration Medical Center, Staff Physician, Medical Comprehensive Care Unit (Acting Instructor), 1983-1984
Fellowship Training:
North Carolina Memorial Hospital, Division of Gastroenterology, 1984-1987
Board Certifications
Diplomate of Internal Medicine, 1983
Diplomate of Gastroenterology, 1987
Honors
Phi Beta Kappa, 1976
Alpha Omega Alpha, 1980
Professional Societies
Gwinnett-Forsyth Medical Society
Hospitals
Related Links
Online Services